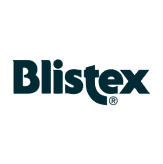 New UX Approach Drives
Purchase Intent
Situation
Blistex Inc. wanted to drive omnichannel purchase capability across their eight brands. The company tapped Brunner to develop a standard user experience and site architecture approach that introduced a user-friendly, where-to-buy functionality on each of their websites.
Strategic Approach
Brunner followed a user-centered design approach and developed personas and purchase journeys for each brand. For the website, Brunner developed a simple, clean site design and architecture that could be applied across all the Blistex brand websites. To support that approach, the team used a single content management system architecture, which dramatically decreased the time needed for ongoing website support.
RESULTS
Increase in traffic, and purchase intent.
40%
Lift in monthly user sessions through non-brand keyword searches
5%+
Increase in new users through organic search improvements
10%+
YOY increase of "Shop Now" interactions