Marketing Strategy
Good people who are always ready for "What's next?"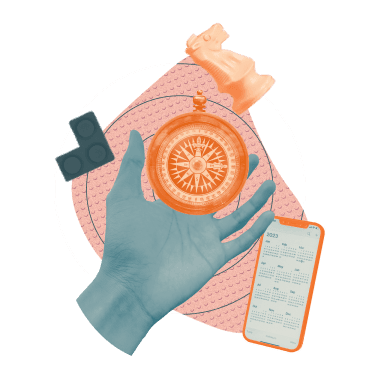 A Smart Position is the Key
Whether you're trying to drive awareness in a new market or increase sales for a specific product, you need a well-defined and unifying brand position. This "true north" for your brand is something so foundational and so important that you should not be operating without one. Defining your rational and emotional benefits, the points that support it and why that makes your brand matter is something that we have done for years with start-ups to Fortune 500 companies. Our Brand Strategists help define your brand positioning so that everything from our Creative Messaging to our Integrated Marketing Plans are connected.
Understanding Your Customer is Your Blueprint for Success 
In business and in brand building nothing is more important that understanding your audience. What your audience needs, wants and expects - and when, where and how you can position your brand as the answer is at the center of our strategic planning process. We not only go deep on audience insights, we're also efficient, as we know budget and time matter. That's why we developed proprietary tools like ISACC, launched a multicultural practice and partnered with tools like Resonate to keep the input and output efficient without sacrificing actionable insights.
Data Enables Us to Plan…and Optimize
Our strategies and plan optimizations are centered around Marketing Intelligence. Our cross-functional team of Data Scientists develops tools and predictive models to guide our planning, Data Engineers orchestrate the intake of client data and output of every channel's performance, and Strategists interpret and put the insights into brand strategies, business-driving marketing campaigns and creative opportunities are the secret to our client's marketing success.
Without Tangible Business Results, There is No Business
Our core organizing principle is performance marketing - meaning all marketing must be understood, managed, and optimized based on their contribution to your goals. From launching a new brand and driving consideration within the Hispanic market to increasing overall sales, ROI is at the forefront of everything we do for you. Your success is our success.
Audience Development

Marketing Consulting
Partnering With the Best in the Biz.