Content Marketing
Good people motivating action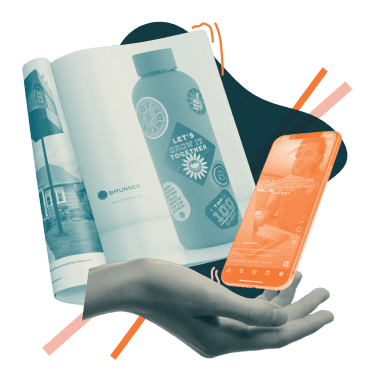 Content Marketing Services to Engage Audiences
Content is everywhere. With all that clutter, how can you connect with your most important audience and hold their attention? At Brunner, we start by deeply understanding your target audiences. Our sophisticated tools identify what your audience needs, wants and expects from a brand like yours. From those insights, we'll develop our content toolkit with personas, journey maps, message maps and SEO-driven production plans to focus our activation strategies, but always testing, measuring and optimizing so your content continues to drive your business forward.
Using Storytelling to Create Memorable Solutions
Once we understand your audience, we must compel them to take action to achieve your goals. Through storytelling, you will demonstrate that you understand their problems and know how to help and create a memorable experience positioning your brand as the solution specifically for them. Every company has the expertise to share and stories to tell. Ready to get started?
Where Creativity Meets Technology
Using proprietary tools like I.S.A.A.C., our proprietary intelligence system analysis of consumer content, content producers can understand how your audience is talking about your brand, product or service and use the same language to create resonance. With AI, our content strategists and editors are testing ways to develop content faster but never at the sacrifice of your brand's voice or creativity.
Content Marketing Services
Top Tools That We Leverage