Creative Services
Good people creating great work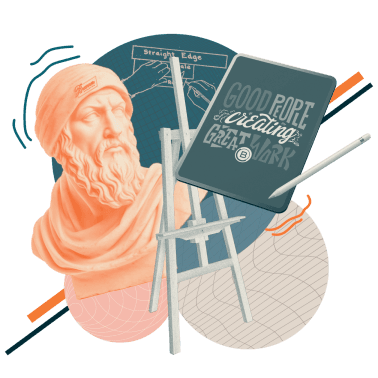 Creative Solutions that Spotlight Your Brand and Give Competitors Heartburn
You've defined your brand position, gone deep into audience insights, and prioritized your go-to market strategies. Next, you need nothing-like-they've-ever-seen-before creative campaigns to captivate your audiences and compel them to act. At Brunner, we make jaw-dropping, thumb-stopping creative solutions that grab ears and eyeballs. Our full-service, in-house Creative Services team — from art directors and copywriters to designers and video gurus — delivers what you need, whether that's digital design or Super Bowl ads. They revel in knowing what your competition is putting out and making the other guys' stuff look lame. If you're ready to disrupt the marketplace, let's talk Creative.
Built to Deliver Creative Campaigns Faster and Better
Every agency has "creatives." At Brunner, we work differently. We've integrated our scrappy designer group with our in-house video team to complement our core creative team of art directors, creative directors and copywriters. What does that mean for your campaigns? It means we go from concepting to creating to producing faster and more efficiently, all with your goals smack in our bull's eye.
Award-winning Creative Work
Industry Standards & Emerging AI Solutions for Bringing Ideas to Life