Brunner Welcomes 15-Year IT Veteran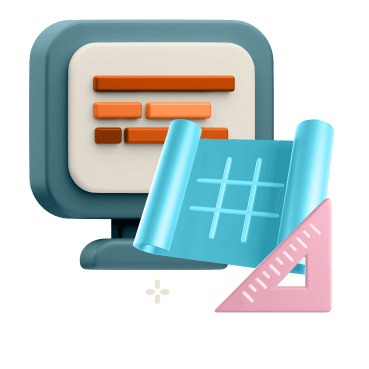 Earlier this summer Brunner welcomed Dave Stoken as Director, IT, to augment our internal infrastructure team. Driving Helpdesk/IT strategies and implementations, developing team/discipline specific technology needs, security implementation, employee related computers, software and systems, Dave will play a key role in our continued investments in cutting-edge technology and digital experiences.
Dave is a Pennsylvania native, RMU alum and 15-year IT veteran.
Q: Tell us a bit about where you're from.
A: I am originally from Holland, PA in Bucks County. My father worked for U.S Steel out at the Fairless Hills plant, and in 1995 he was offered a job in Pittsburgh and we moved up to Wexford.
Q: How did you end up at Robert Morris University?
A: When looking at colleges, I wanted to stay local and focus on information systems. Robert Morris had a new software engineering program that really appealed to me. After a semester I decided to switch to Information Systems Management with a focus in networking. I ended up staying for an additional year to complete a master's degree in IT Project Management.
Q: Tell us about your professional journey leading you to your position with Brunner today.
A: I started with Gateway Engineers in 2007 as a network administrator, which had me doing everything from providing desktop support, software implementation, server administration, and even some SharePoint development. I left Gateway Engineers to become IT Manager for Pediatric Alliance, which was a 19-location pediatrics group. During my time there we created a separate company, BiConsultingPA, which provided IT consulting services to other practices to help with IT infrastructure, support and work with their electronic health record systems. I oversaw five systems administrators that would keep the day to day IT operations running for Pediatric Alliance and eight other companies, in addition to implementing various projects such as datacenter and network replacements. Pediatric Alliance was sold to Allegheny Health Network in March of 2019 and I decided after giving it a year to move on, which lead me to Brunner.
Q: You have a robust background in IT. Tell us about your expertise and experience.
A: I am very much an IT generalist, in that I like to know as much as I can about a myriad of systems. I enjoy all aspects of IT and like to learn as much as I can. At my previous employer, I handled all of the major infrastructure upgrades for Pediatric Alliance and our consulting clients, which gave me a lot of exposure to a variety of different systems. I ended up rebuilding a client's network and datacenter over the course of two weeks for them.
Q: What aspect of your job excites you on a day-to-day basis?
A: There is always something new to learn and every day is different. It keeps things interesting and makes the days go by quickly.
Q: What is 'the dream' to you, professionally or otherwise?
A: I had the dream of opening my own meadery, but after seriously exploring it I decided it was best left as a hobby. I would not mind opening a doggie day care one day.
Q: What are some things you like to do in your free time (any hobbies)?
A: I am a new parent with my first child, Stella, who was born on 12/04/2019. In addition, I play goalie in ice hockey, enjoy camping, going to concerts, music festivals and brewing beer and mead.